Planning your home improvement part 2: budgets and schedules
_Every year, lots of customers use their Zopa loans to renovate their homes. And while we help with your renovation finances, we know that's just the start of it. So we asked interior design expert Kimberly Duran of Swoon Worthy for her tips on how to go about planning that big renovation project_
We can easily get swept up in the fantasy of how your room might look with a lottery-win, but your budget will play a big part in terms of what you'll be able to spend and the finished result of your project. 
The foundations: 30-50% of budget total
Your first port of call should normally be the foundations of your space. Do the walls need to be skimmed and plastered? Does the flooring need to be replaced? Do you need to reconfigure where plug sockets, radiators or light fixtures will go? Sorting the "bones" of the space will provide the right foundations for your project and is not something you'll want to skip. Assume you'll need to allocate anywhere from 30-50% of your budget on this aspect, depending on the size and condition of your existing space. 
You may need to call in any tradesmen at this point to provide quotes to take the guesswork out of what you'll need to allocate to projects you don't have the skills or qualifications to tackle yourself.
Big ticket furniture: 30-50%
Once those foundation items are accounted for, the next part of your budget should look at the larger ticket items. What takes up the most visual space in the room? It could be the dining table and chairs in a dining space, the sofa in the living room, the desk in a home office or the bed in a bedroom. Start your budget allocation with those items that will make the biggest impact. Assume you'll allocate anywhere from 30%-50% of your budget on these big-ticket items.
The finishing touches: 10-20%
Even after walls, floors and furniture are allocated for, don't forget those all-important finishing touches that you'll need to bring your room to life. Make sure you allow anywhere between 10%-20% of your budget for items like lighting, artwork, window coverings, cushions, plants and the like.
Contingency: up to 20-25%
One item to allocate is including a contingency which will allow you some flexibility if costs come in higher than you anticipated. For larger renovation projects, you may want to allocate as much as 20-25% to your budget to allow for any unexpected costs arising during building work and for smaller, cosmetic jobs, allow yourself around a 10% contingency budget just in case.
You'll want to plan each element of your space in terms of work required, furniture, paint, flooring, lighting and accessories and allocate a realistic budget to every element. Create a spreadsheet to keep track of all your costs.
It's important once you have an idea of the budget to remain flexible so you can begin prioritising those elements that are the most important to you. If you have your eye, perhaps, on a beautiful luxury wallpaper that will take up 40% of your budget, then you'll need to find ways to make compromises elsewhere in the room.
Make a Plan
Once you know what your room requirements will be, you have your inspiration, you know where your budget will be allocated and some of the pieces you'll be working into the design, it's time to start designing your space.
Research for items within your budget and begin creating a rough mood board. You can do this physically using some cut outs, colour swatches and furniture, fabric and finish samples or digitally using programmes such as Canva, PicMonkey or Powerpoint. Remember, this is simply for your own use, so it doesn't need to be fancy. 
The reason you'll want to create a mood board is so that you can ensure all the elements you've chosen work together, to create a cohesive space that reflects your own personal style, whilst also addressing any requirements you'd noted for your room. Don't forget to include those all-important finishing touches too!
Create a Schedule
Finally, you'll want to create a rough schedule for when each element of the renovation will be tackled. If you've had quotes from tradespeople, keep the lines of communication going to be sure your room comes together on time and on budget. Keep a calendar to allocate different days for everything from painting or wallpapering to lead times when ordering in furniture and materials.
If you are tackling some DIY on your renovation, be flexible with yourself as progress can sometimes be slower than a professional and you'll likely be working on the room in between other responsibilities. Be realistic with how much time it will take, allowing for any long lead times on materials, products or the schedules of your tradespeople.
Is the budget not quite balancing? Head to Part 3 of our guide to find out where you could save some money.
Are you ready to get started? Head to https://www.zopa.com/loans/home-improvement to see your home improvement loan rate in just 3 minutes. You can apply online, with no fiddly paperwork and there's no early repayment fees. Your loan is easy to manage on the Zopa app. Rep APR 17%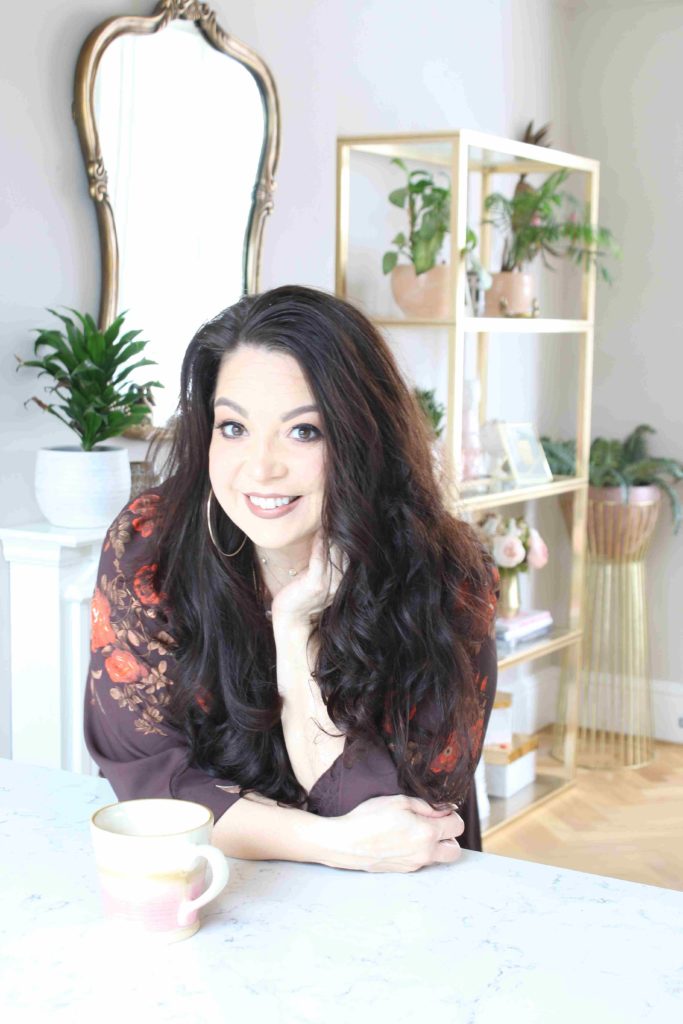 About Kimberly: From accessible design ideas and DIYs to styling tips, splurges and the latest trends, multi-award-winning content creator Kimberly Duran has been teaching others for over a decade how to create a home that's packed full of personality, no matter what the budget. Through her blog Swoon Worthy, she invites readers into her journey of creating an "eclectic boho glam" home and the interior trends and styles that inspire those decisions.