How do I pay money in?
Updated 8 months ago
First things first, make sure the bank account you'd like to pay in with has been verified by us. You can double check this in the linked bank accounts section of your savings dashboard – it will look like this example: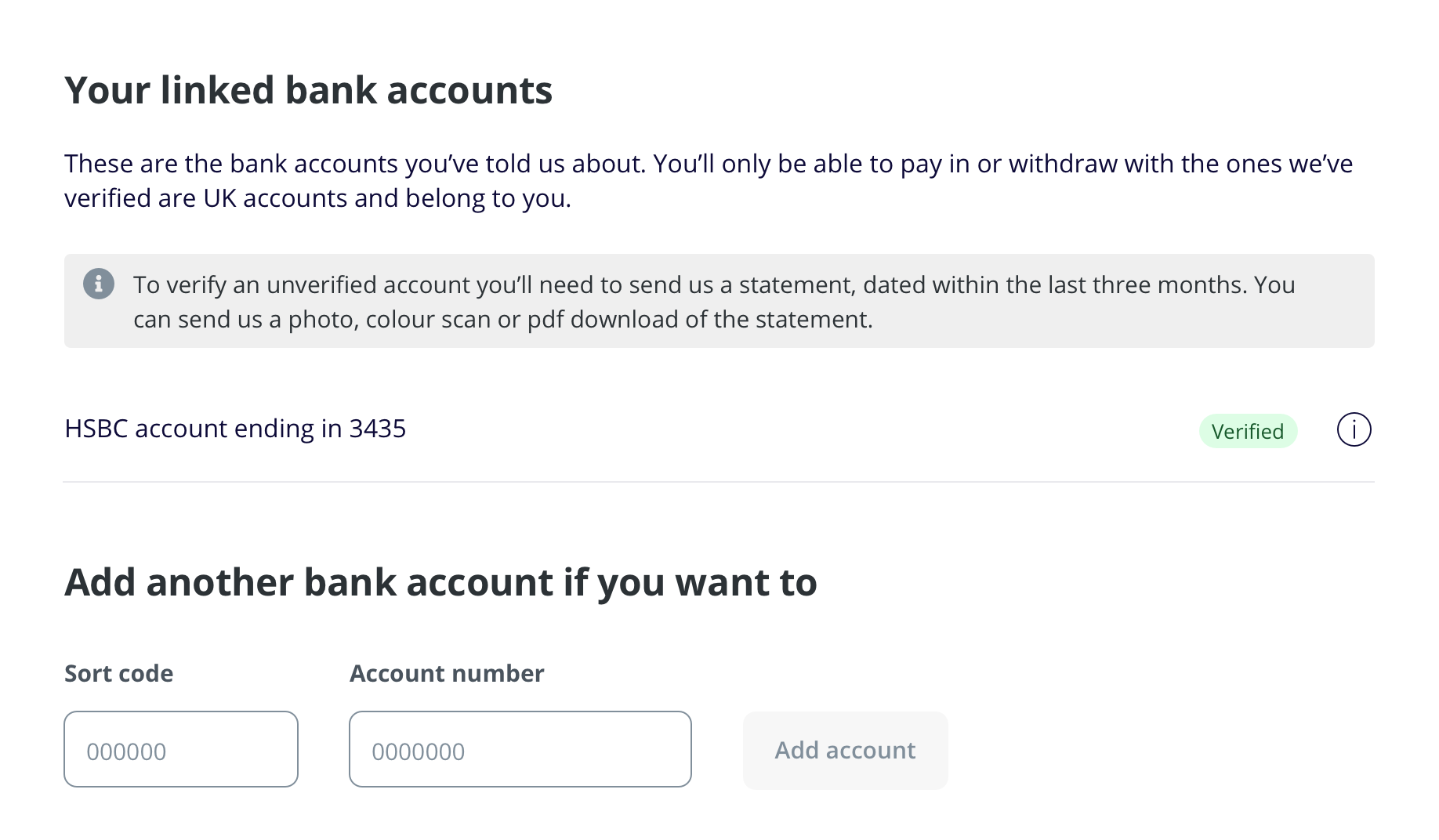 Your Fixed Term Savings account is a bank account in your name, with a sort code and unique account number. Head to your verified bank account to set up a new payee with the details.
If your bank says it can't verify the details, it is likely due to a new security check called Confirmation of Payee, Read more about why other banks might not recognise Zopa.
We can only accept Faster Payments into this account – BACS or CHAPS won't currently reach us.