Three budget-friendly DIY projects to give your home the wow-factor
Don't you hate it when the size of your budget doesn't match the scale of your plans? But don't give up the dream just yet. We asked some home reno experts how you can take a different approach to renovating to get maximum impact on minimal budget. Here Chloe from @TheWhitePinesProject, shows how she turned £250 into improvements that look way more expensive
Build a designer fence - £80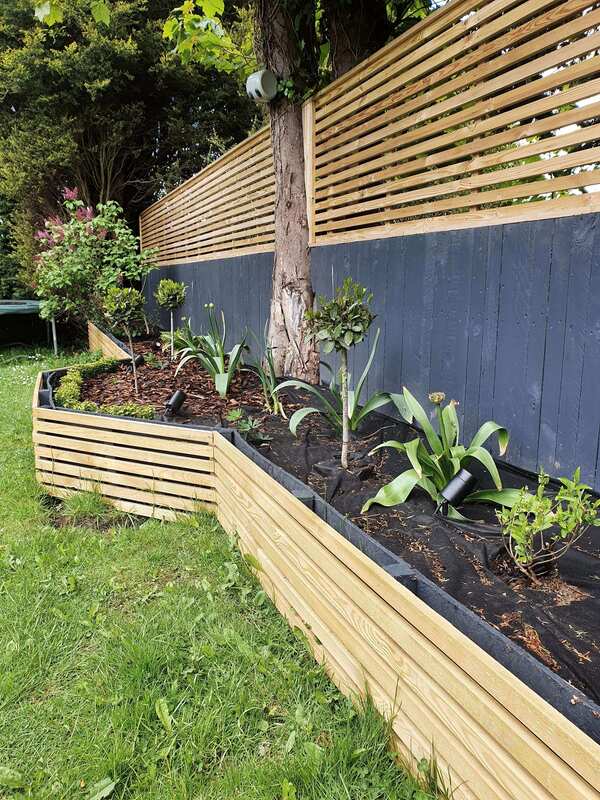 After being quoted £2000 to build a modern fence like this one, Chloe decided to take matters into her own hands. It cost her just £80 to build, though the soil was free from her extension dig-out.
Here's how she did it:
She took the fence slats that were on an existing fence at the side of their house. The fence was built poorly but the slats were reasonably new, so she decided to re-use these.
She hammered 4 x 4 square posts into the ground and secured them using postcrete, after digging a hole around 2 foot deep for each post. This was inexpensive to do as they were able to buy ex-display posts at a third of the normal price.
Then she built fencing panels from the slats by drilling and screwing them together before screwing into the posts behind.
To create the modern top fencing panels, she used very cost-effective roofing battens that can be picked up cheaply from any hardware store. She used 19mm x 38mm battens to create two panels to attach to the top of their fence.
She then created the matching plant border, using 4 x 4 posts concreted, wooden boards, painted and then attached battens to the board to create the same finish as the top of the fencing.
She used waterproofing fencing to line the planters and prevent the fence behind from rotting, then filled with good soil that she had saved from their build.
Cost: • Roofing battens: £30 • Bottom fence: Recycled • Soil: free • Boards, 4x4 posts, waterproof lining and screws: £30 • Outdoor paint: £20
Create a cosy office space £112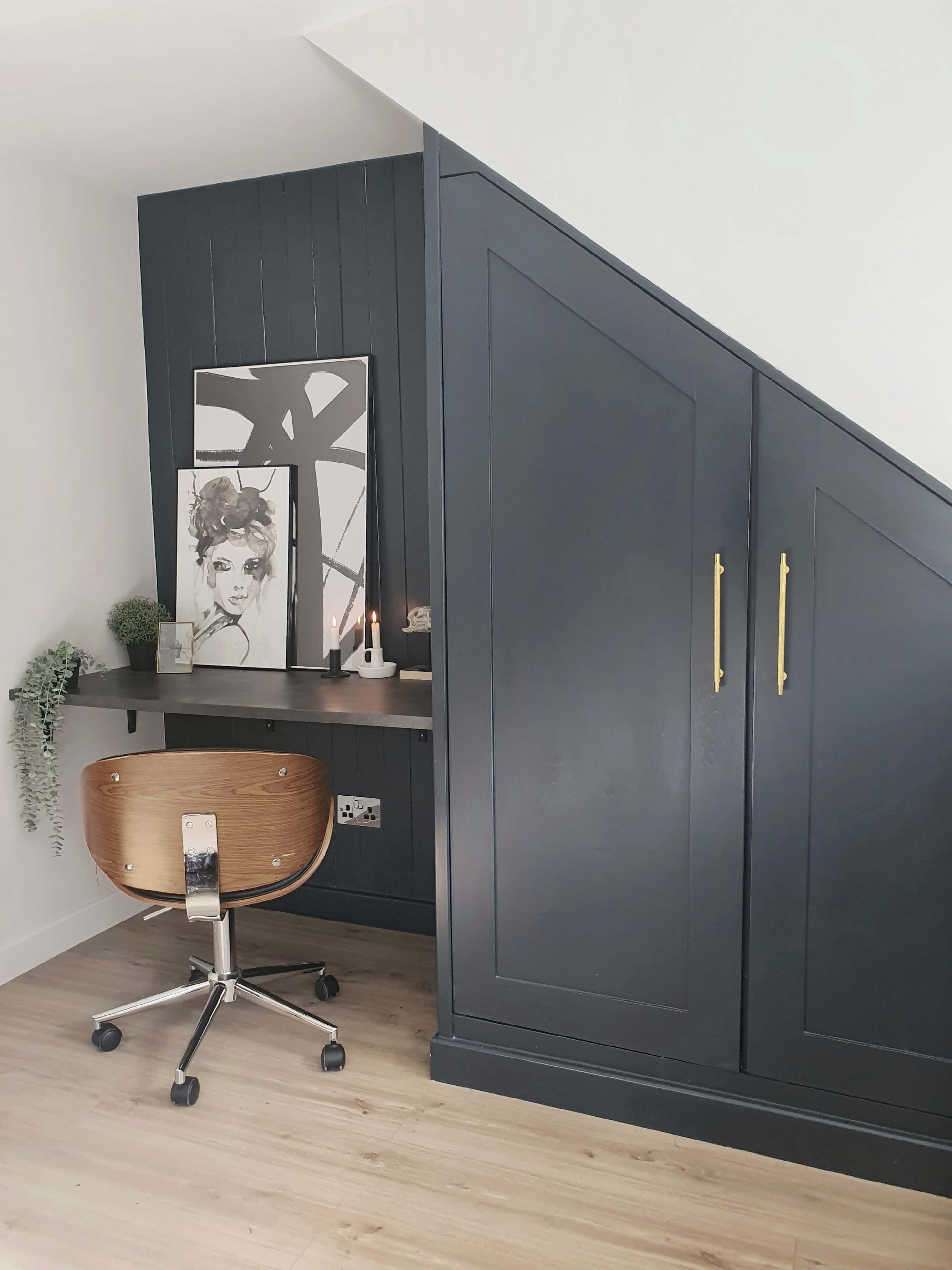 Chloe also decided to use an eaves space in her fourth bedroom to create a desk area in what would have been an unused space due to ceiling height.
She created a built-in wardrobe out of MDF, including in-frame shaker doors and added skirting. Getting someone in to do this would have cost thousands, but she saved by learning how to do it herself by watching videos on YouTube.
She panelled the wall using tongue and groove cut to size wooden panelling and finished with skirting.
She then used an Ikea worktop to create a desk space and positioned it into place with hidden L brackets.
She finished by painting in railings and adding handles ordered from Amazon to keep costs down.
Cost breakdown: • Wood and MDF for panelling and cupboard: £60 • Skirting: £10 • Worktop and brackets: £35 • Handles: £7 • Paint: £0 (using up leftovers from previous projects)
Add trending features to your lounge £30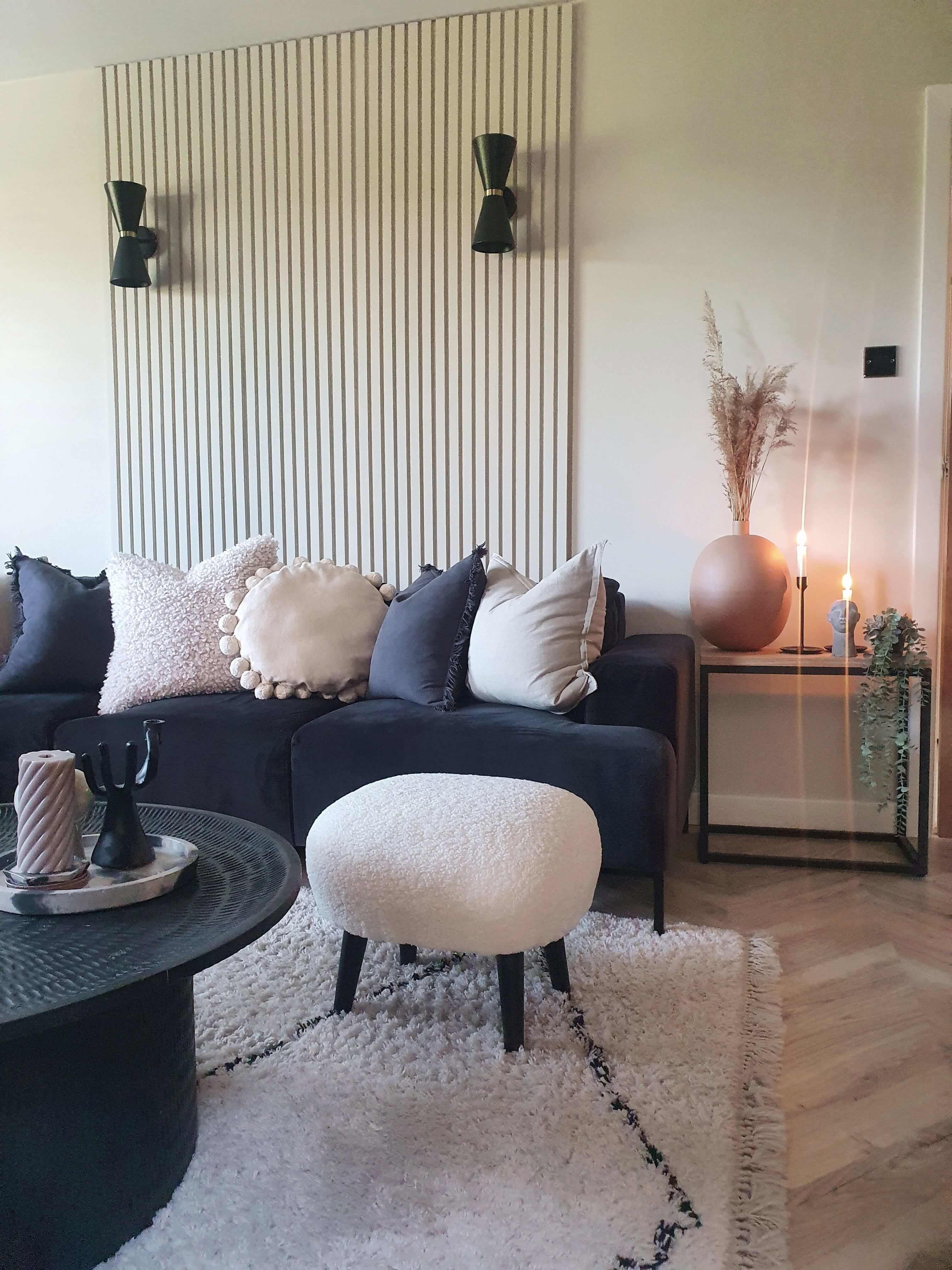 Finally, Chloe wanted to create a feature panelling in a large living space, to break up and elevate the walls.
She looked at acoustic panel boards but these were going to cost upwards of £500 for something that is a trend and she wouldn't keep forever. So she decided to have MDF cut to size so she could make her own.
She used two MDF 9mm deep boards and glued MDF battens, cut to 30mm x 9mm, to the boards. She used a batten as a spacer to get a consistent width between battens across the board.
She then screwed the boards onto the wall securely, filled any screw and pin holes and gave everything a good sand.
Finally she painted the panelled boards in shaded white to match the walls.
Cost breakdown: • MDF cut to size: £15 • MDF backing boards: £15 • Paint: £0 (more leftovers from previous projects)
Latest Articles
Zopa raises £75 million
Today we're proud to announce we have raised £75 million ($93m) to drive our next phase of growth, supporting our vision to…