The Zopa FeelGood Festive Cookalong: a showstopping puff pastry Christmas tree for under £4
We asked some culinary experts how to cook up a festive feast on a FeelGood budget. Here's baker Dan Chambers (you may know him from a little show called The Great British Bake-Off) on how to make a show stopping puff pastry Christmas tree
Rolling pins at the ready? Let's go…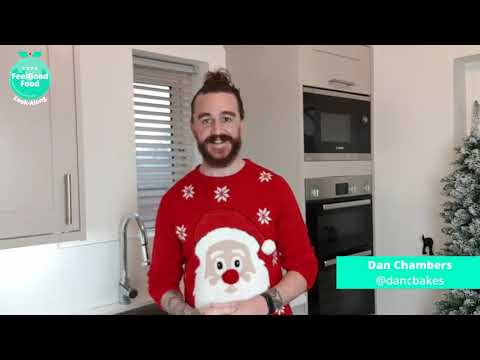 1. Roll out one of the pastry sheets. Cut out the shape of a Christmas tree.
2. Soften the butter and mix with the sugar and spices. Warm in the microwave to make the butter softer if needed.  Spread over the pastry.
3. Roll out the second sheet of puff pastry and cover. Press down the edges and cut out. Gently score down the middle with a knife as a guideline. Then gently score a thin triangle down the middle as a guideline. With a knife, cut out lines from the edges to the centre triangle guideline about 1cm apart. Twist each strip twice.
4. Cut Christmas shapes out of the discards of the pastry.
5. Chill the pastry in the fridge for 30 mins.
6. Brush all of the pastry with milk.
7. Mix the sugar and spices then use to generously coat the pastry.
8. Preheat and over to 220c/ 200c Fan.
9. Bake for 15 mins.
10. Cool on a wire rack, then dust with icing sugar.
11. Mix the icing sugar, vanilla extract and milk and use to drizzle over the Christmas tree.
12. Place the puff pastry Christmas shapes on the tree and cover with sprinkles.
Serve and enjoy!
Latest Articles
Zopa raises £75 million
Today we're proud to announce we have raised £75 million ($93m) to drive our next phase of growth, supporting our vision to…