Zopa days out: A local's guide to Edinburgh
This summer we've asked locals at some of the UK's favourite holiday spots to share their tips for an on-budget day out that'll inspire you to see their home a bit differently. Today, Edinburgh local Juan, tours his home city.
Edinburgh is Scotland's beautiful capital city, blending history and architecture in the most perfect way. Getting lost around this city is my favourite activity, as there are so many local spots and hidden gems that you might find – from the medieval and moody Old Town to the 'modern' and elegant New Town, visitors and locals alike are mesmerised (I sure am!) by the city and it's not difficult to see why…
I feel so grateful to be able to explore Edinburgh every day and, as the UK's greenest city, you're never too far away from green spaces, peace and quiet. You think you know Edinburgh for its Fringe, but my guide is the part that only locals see. So, with the Zopa credit card in hand, let's explore Edinburgh for the day.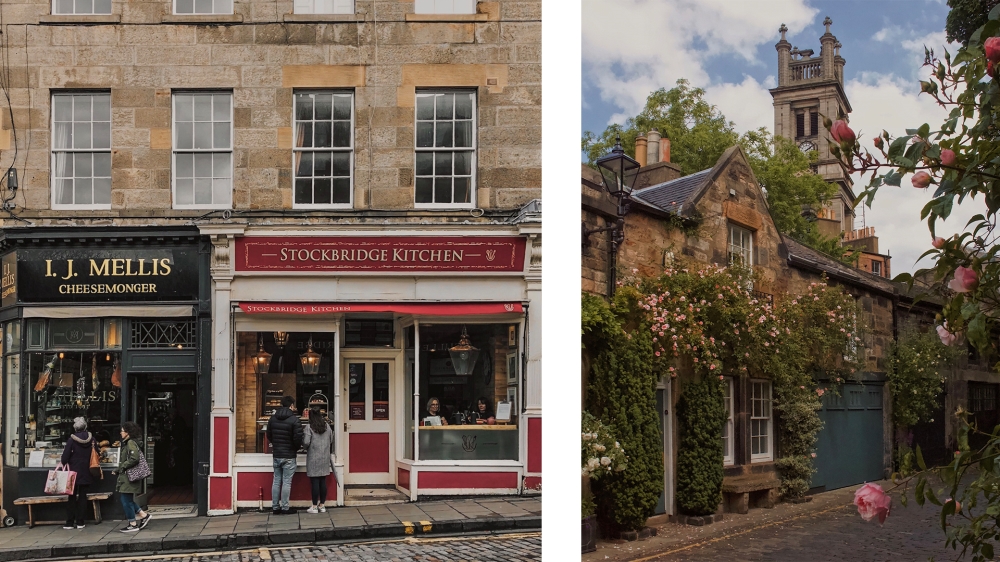 Stockbridge is a vibrant, charming area of Edinburgh, and one of my favourites to spend a whole day browsing through shops and walking its streets. This neighbourhood has definitely retained that 'village-like' feel to it, and I always recommend it to new visitors and travellers.
1) Brunch at Grams — £37.30
In my very humble opinion, a perfect day always starts with tasty brunch and Grams has to be one of the best cafés in the city, offering a huge menu of delicious options to start your day in Stockbridge right. Their motto is 'eat better, not less' and that's something I can really get behind!
On the table: avocado toast with beetroot hummus and vegan whipped feta, avocado toast with slow cooked pork, and fluffy Canadian pancakes to share with bacon, blueberries and delicious maple syrup. All this paired with a flat white and a smoothie bowl was £37.30. It has to be one of the best brunches around!
2) Shopping at St. Stephen Street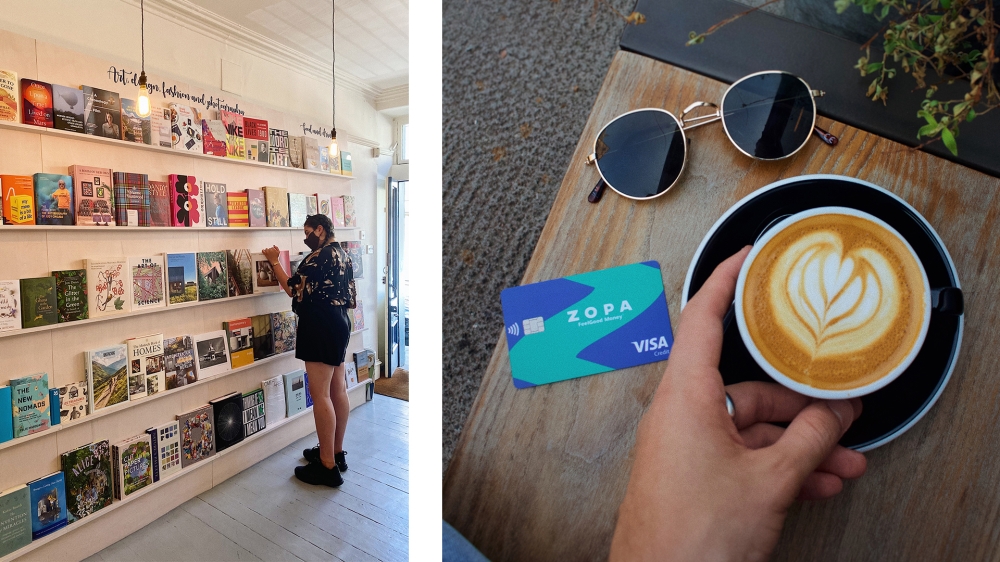 St. Stephen Street is perhaps Edinburgh's best-known street for independent shops. It's a peaceful spot but filled with local businesses that make it worth a visit. On my list to visit were 'Treen', a vegan fashion retailer bringing positive impact brands to Edinburgh, 'Golden Hare Books' a cosy local bookstore (with the most photogenic storefront!), and 'The Method', a lifestyle store curating the best products for the home, skincare and natural wellbeing. If you feel like treating yourself, you will love this street!
3) Lunch at Neighbourhood Market — £10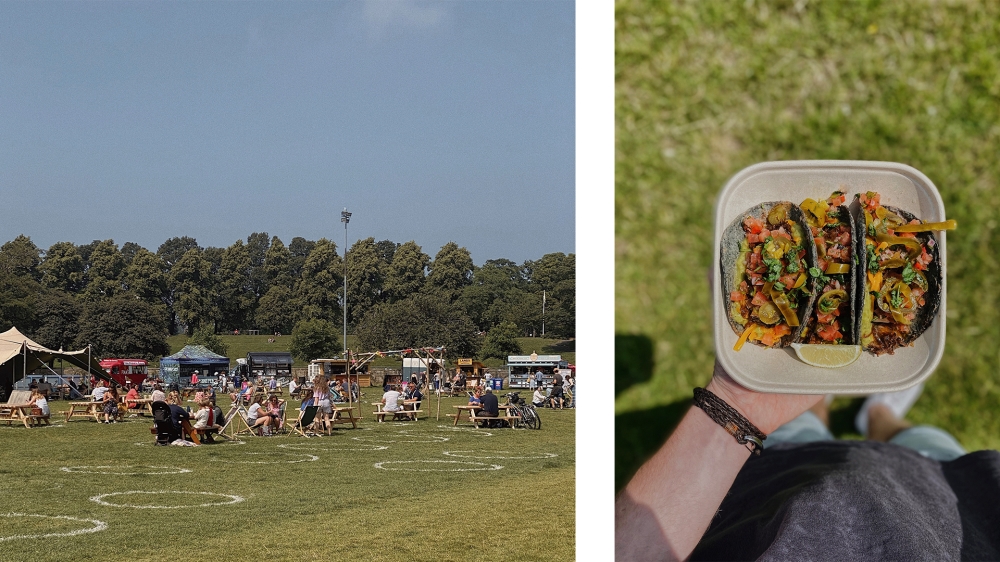 Recently opened for the summer months, this is Edinburgh's socially distanced outdoor food and drink market and, in my opinion, a hotspot for the season! Expect to find stalls from local businesses (pizza, burgers, cocktails…) that aim to help revive Edinburgh to its original community spirit, before the pandemic. I'm personally so glad places like this exist, it's such a fun way to eat. It's also completely cashless, so getting some tacos for lunch was made even easier with the Zopa credit card!
4) Coffee at Fortitude Coffee Roasters — £2.90
Coffee is always much needed (for me, at least!) after lunch. My favourite spot in Stockbridge is Fortitude, with an open-plan, gorgeous interior, full of plants and of course, serving quality coffee. They roast their coffee themselves and it's genuinely one of the best out there. Pair your latte with their baked goods, and you've got real happiness right there!
5) Walking around the Edinburgh Botanic Gardens — FREE/£5.50
A ten-minute walk from the centre of Stockbridge is the Royal Botanic Gardens, which is the perfect escape from the hustle and bustle of the city. They're open all year round, no matter the season, so if you're looking for some calm after a busy day, this is it! Make sure you check out the glasshouses which house over 2,400 plants from around the world - such a magical and peaceful experience for all the plant-lovers! The 70 acres of beautiful gardens are free to visit, but the Glasshouses are £5.50 which, with a quick tap from my Zopa credit card, I was able to take in.
6) Dinner at Scran & Scallie — £90 (4 meals + drinks)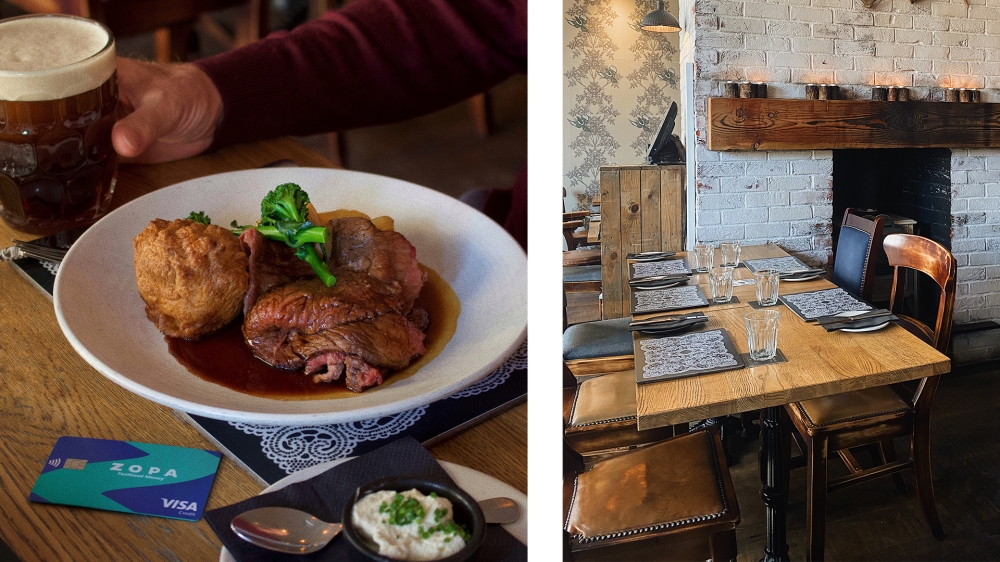 This retro-chic gastropub that lies in the heart of Stockbridge was created by two of Scotland's most famous chefs; Michelin star chef Tom Kitchin and Dominic Jack. Every day they create fresh, home-cooked dishes using quality, seasonal, local produce and after trying some of their food, I can safely say they're brilliant at their job. We had a lovely Sunday dinner trying their famous Sunday Roast, Scottish sea trout with vegetables, Highland Wagyu beef burger and the ever-traditional sausages and mash. A beautiful meal to end a beautiful day in Stockbridge.
Latest Articles
Zopa raises £75 million
Today we're proud to announce we have raised £75 million ($93m) to drive our next phase of growth, supporting our vision to…