An Agatha Christie tour of Torquay for the whole family
This summer we've asked locals at some of the UK's favourite staycation spots to share their tips for an on-budget day out that'll inspire you to see their home a bit differently. Today Claire, of award-winning travel blog Tin Box Traveller, has shared a guide that uncovers a different side of Torquay - one will keep the children as entertained as the adults
Exploring Agatha Christie's Torquay with kids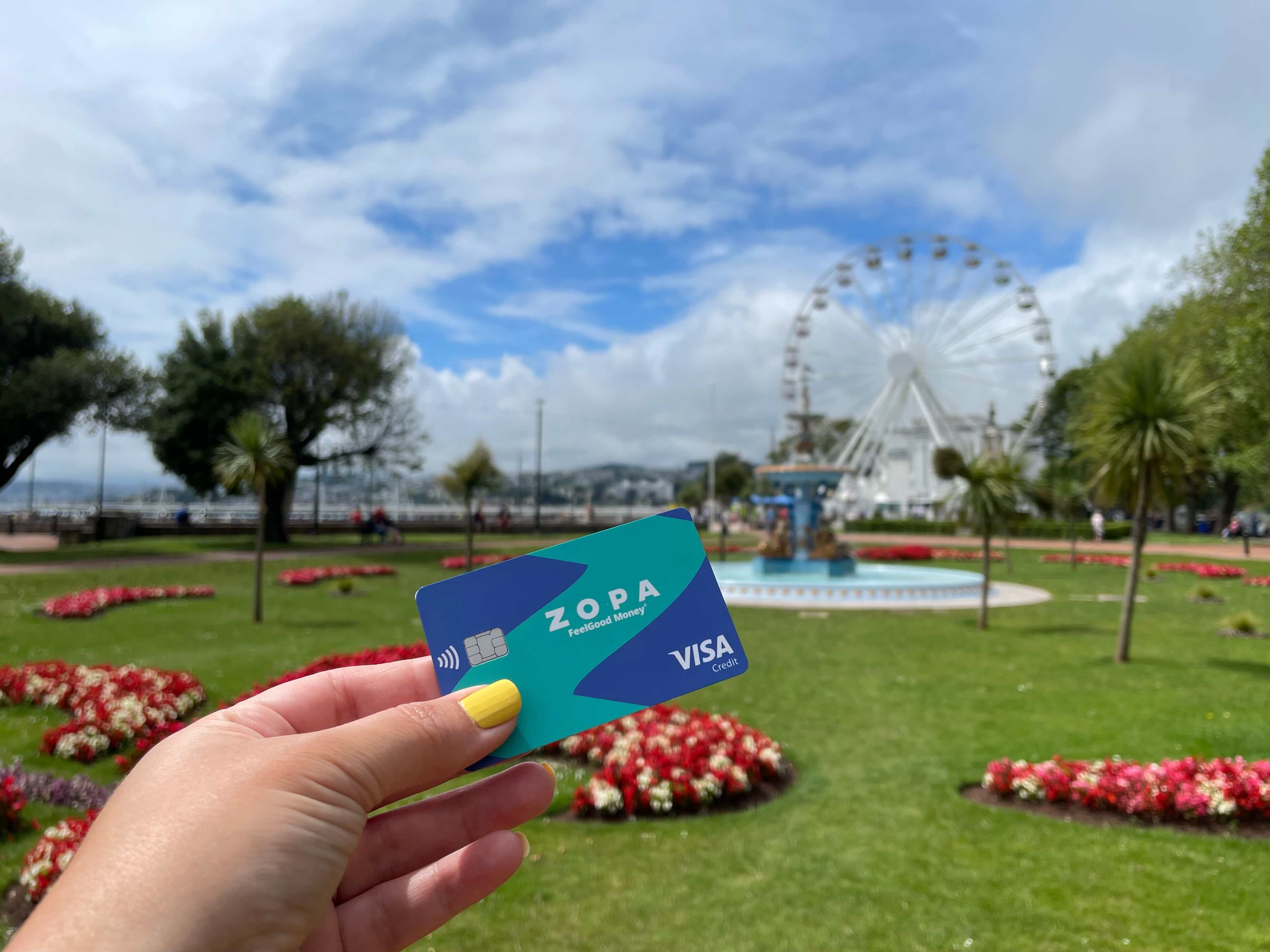 Do you delve deeper into the places you visit on holiday? I can guarantee that even the most touristy spots have hidden histories and curious personalities that make them even more compelling to visit.
Zopa has been turning money on its head to make it work better for customers since 2005. And in this spirit of looking at things differently, the team at Zopa challenged us to don our detective hats and take their credit card for a closer look at the popular English seaside resort of Torquay in Devon.
Did you know that the world's best selling novelist, Agatha Christie, was born and raised here?
Knowing that she spent her childhood and much of her adult life writing carefully constructed murder mysteries in this quintessentially British holiday destination gives it a very different vibe.
If you want to get to know the Queen of Crime better and experience some of the locations that inspired her works, here's my guide to Agatha Christie's Torquay:
Torquay Museum - £19.70 for a family ticket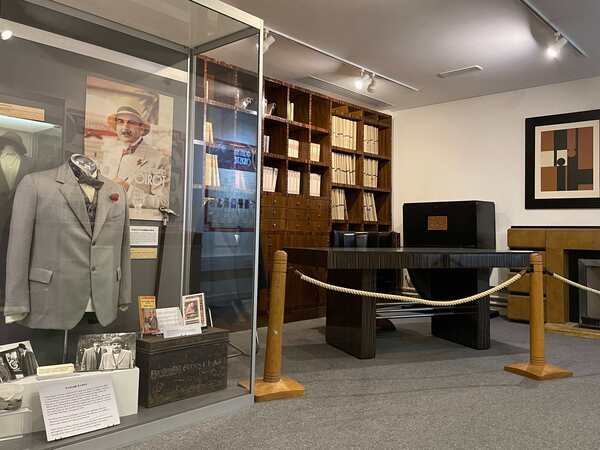 When you're in pursuit of Agatha Christie there's no better place to start than Torquay Museum.
Far from being a place for dusty relics, it's a family-friendly and interactive attraction with plenty of displays to spark imaginations. It's just the type of place that would have inspired a Christie plot line or two.
That's why it's fitting that Torquay Museum is home to the country's only permanent exhibition dedicated to this prolific writer. Treasures in the Agatha Christie Gallery include one of her fur coats, first edition books and props from ITV's Poirot, like his desk, suit and swan walking stick.
It's easy to spend a couple of hours exploring the museum. It has eight exhibitions covering natural history, local geology, and the adventures of Devonian explorers.
Kids can pick up activity sheets, peek through spy holes to find hidden exhibits and crack a code to win a super sleuth certificate.
We used our Zopa card to buy tickets online and got a 50% discount because we are local residents - bargain! If you don't have time to see everything you can visit again for free. Your ticket is valid for a full year.
Agatha Christie Mile - £0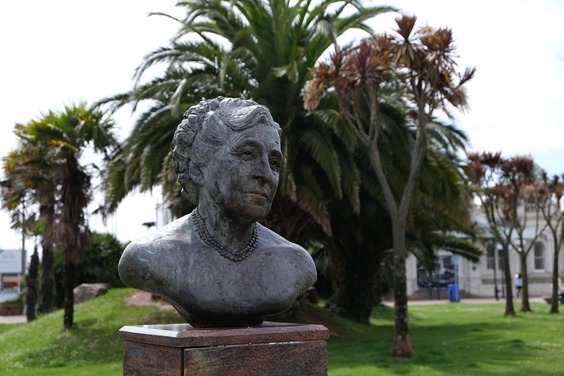 A ten minute walk from Torquay Museum is the Agatha Christie mile.
This heritage trail takes you on an easy saunter along the seafront. Admire Torquay Harbour around which Agatha would have had a dip in the sea. Find a commemorative bust near the old Pavilion Theatre where Agatha's first husband, Archie Christie, proposed. Pass Princess Pier where Agatha roller skated as a child and continue along the sea wall to the Grand Hotel where she spent her honeymoon.
Open top bus - £10 for a family day ticket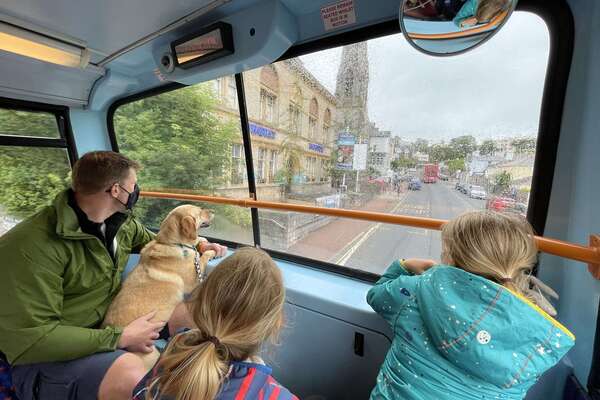 Another way to see the sights of Torquay seafront and panoramic views of Torbay is to catch the Golden Hop 122 open top bus.
This travels along the coast between Paignton and Babbacombe every half hour. We jumped on and used our Zopa card to tap and buy a Group Dayrider ticket, giving up to five people unlimited travel on the Golden Hop all day.
The 122's route passes the Agatha Christie Mile, as well as Torquay Museum and Kent's Cavern - another fascinating and internationally recognised place that inspired Agatha's work.
Kents Cavern - £50 for a family ticket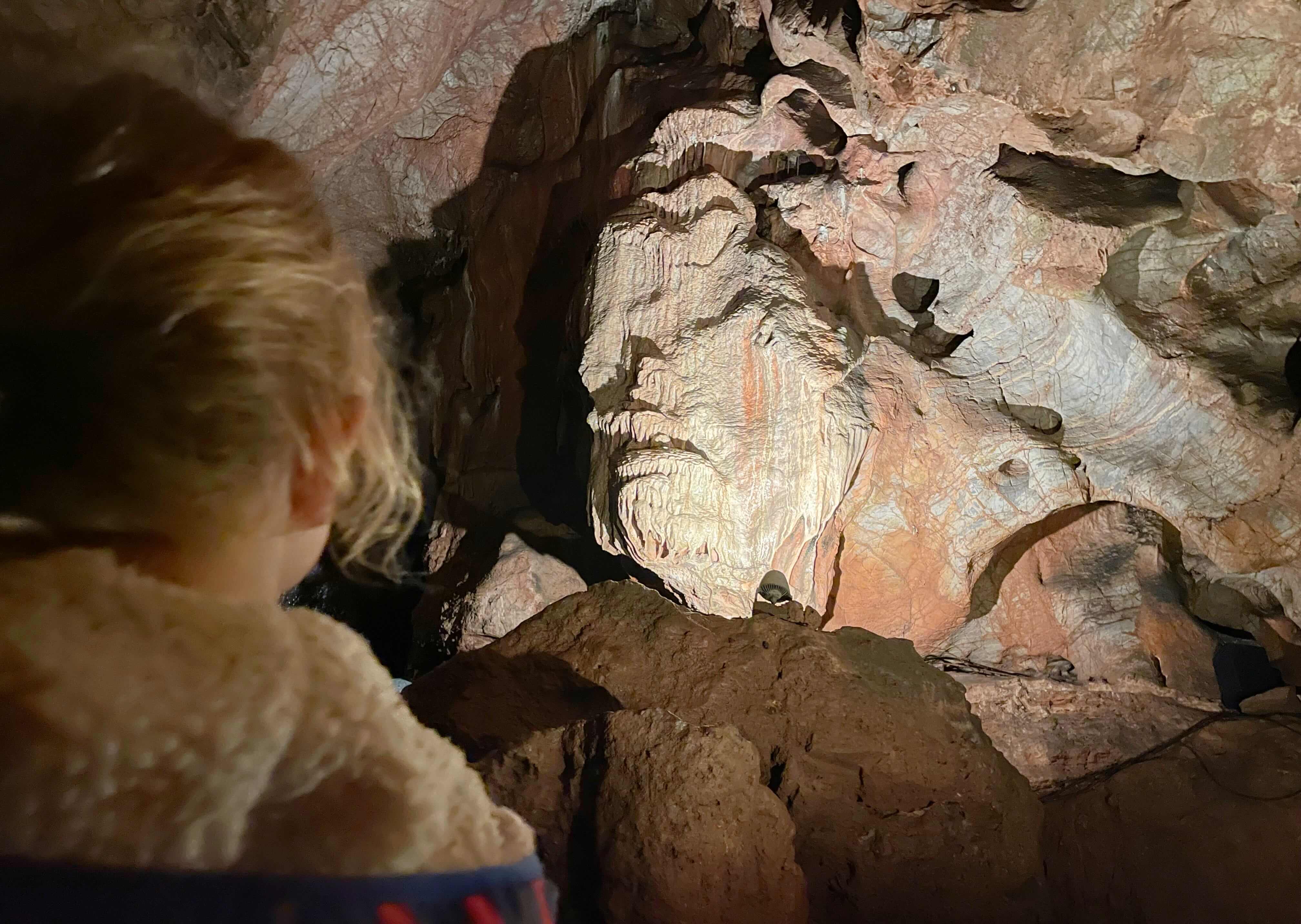 The English Riviera, which includes Torquay, is a UNESCO Global Geopark thanks to its unique geological history. Kents Cavern is somewhere that tells its story - all 400 million years of it. Now that's a tale to rival any Agatha Christie novel.
Not to be outdone, she wove Kents Cavern into one of her detective stories, The Man in the Brown Suit. Agatha renames the caves 'Hampsly Cavern' but they are recognisable by mentions of some of the incredible finds unearthed by William Pengelly who excavated Kents Cavern from 1865 to 1880.
If you want to follow Agatha underground, you can take a one hour guided tour with plenty of entertaining tales from historic and modern day digs. There's even stoney faced characters to meet in the caves.
Back on the surface there's a hands on exhibition where children can learn about human evolution, the geology of the caves and stone age tools. Outside there's a woodland activity trail with sculptures, activities and puzzles.
We can highly recommend stopping at Kent's Cavern cafe for lunch or a Devon cream tea while you wait for your tour.
Greenway - £30 for a family or free for National Trust members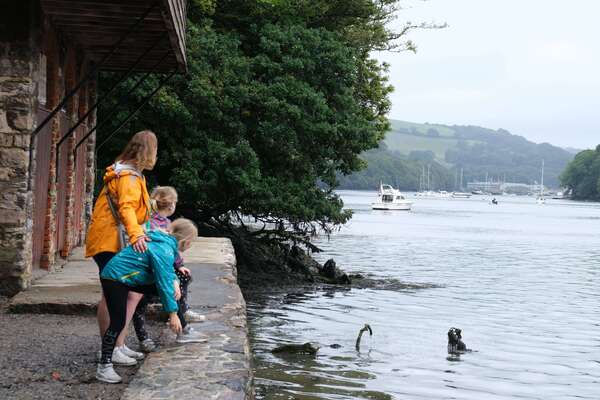 If Agatha herself could suggest a must-visit place that's entwined with her literary legacy, it would be Greenway. She called her holiday home on the River Dart 'the loveliest place in the world'.
But even this idyllic Georgian house brimming with curiosities and its meandering woodland gardens sparked murderous storylines in Agatha's sharp mind.
The house, battery and boathouse are the backdrop for Dead Man's Folly, in which a game of whodunnit leads to a real life murder. The ITV adaptation, with David Suchet playing the astute Hercule Poirot, was filmed at Greenway in 2013.
Fun ways to keep kids entertained here include picking up a garden trail sheet, hitting a ball about in Agatha's tennis court and wildlife spotting down at the river. It's common to see seals, buzzards and egrets, although we settled for a heron sighting when we visited.
It's important to buy your tickets for Greenway online as visitor numbers are limited. I can also recommend having your Zopa credit card on you for purchases from the National Trust cafe where they are asking for contactless payments. Try the locally made pasties - they are delicious!
Dartmouth Steam Railway - £57 for a return family ticket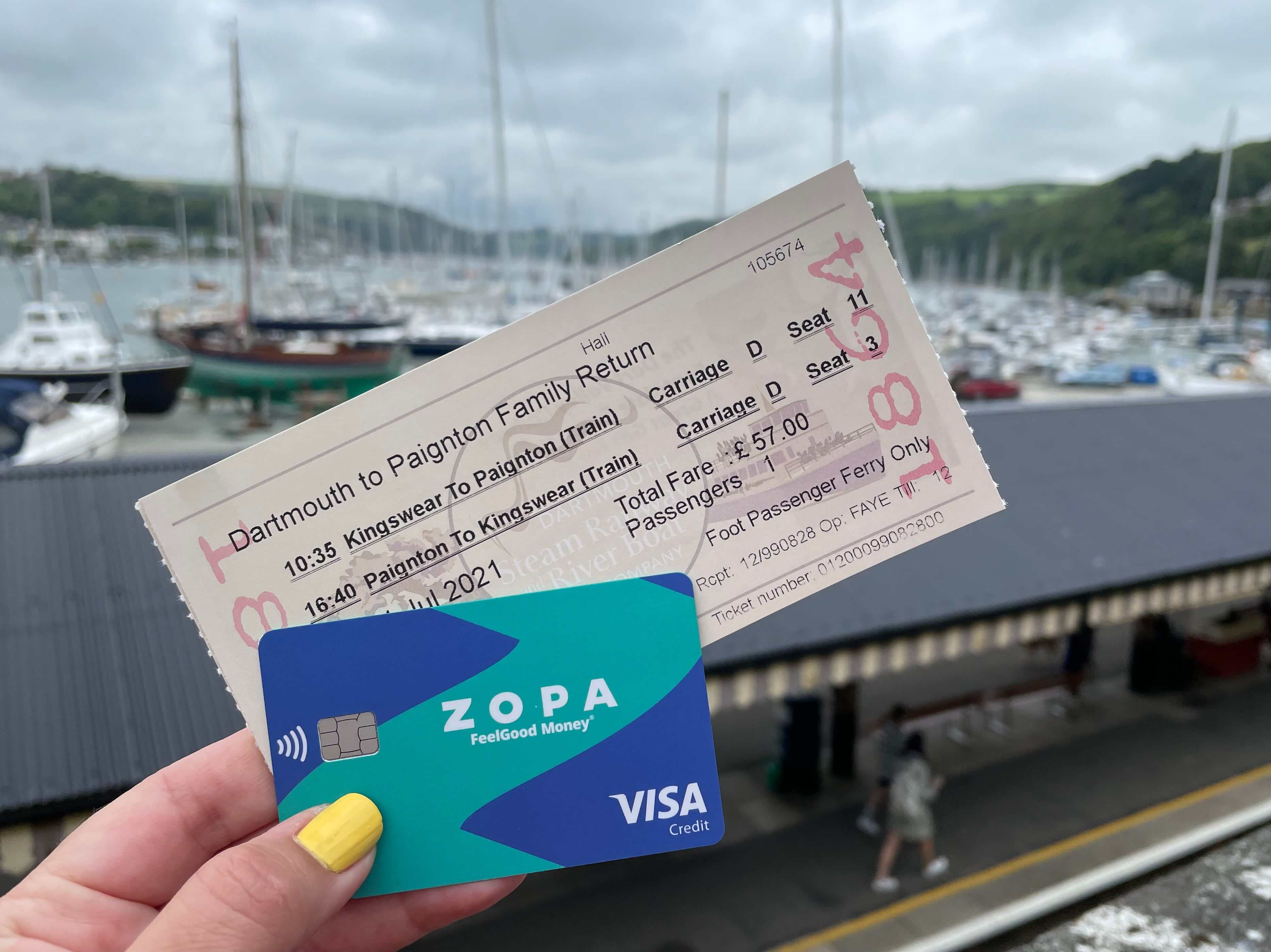 There are a few ways to reach Greenway, by river and road. But if you fancy play acting the role of Hercule Poirot, there is no better way to arrive than by steam train.
Dartmouth Steam Railway travels the restored Great Western Railway line from Paignton to Kingswear. Along the track there are stations at Greenway Halt and Churston, which Christie wrote into The ABC Murders.
It's not possible to stop at these at the moment, but views of the River Dart, the red stone cliffs and bright beach huts at Goodrington make this an incredibly scenic journey.
When you reach Kingswear, board the passenger ferry for the short trip across the river to Dartmouth.
Our Zopa card's last task during our Agatha Christie inspired adventure was to buy the girls a scrumptious Dartmouth ice cream from the Good Intent confectionery shop. If you're after something more substantial, head to the Rockfish takeaway for a portion of Devon caught fish and chips.
Latest Articles
Zopa raises £75 million
Today we're proud to announce we have raised £75 million ($93m) to drive our next phase of growth, supporting our vision to…