What does funding destination mean?
Updated 1 year ago
The P2P investment side of Zopa is closing, so some actions are no longer available. We've emailed investors with all the details and you can find more information on the closure in the 'Changes to P2P investments' section of our FAQs.
Any new funds that you invest with us will be applied to the Zopa product which is labelled as your 'funding destination'. This goes for both new money transferred in from your bank and money invested from your Zopa holding account. This is what it'll look like in your account.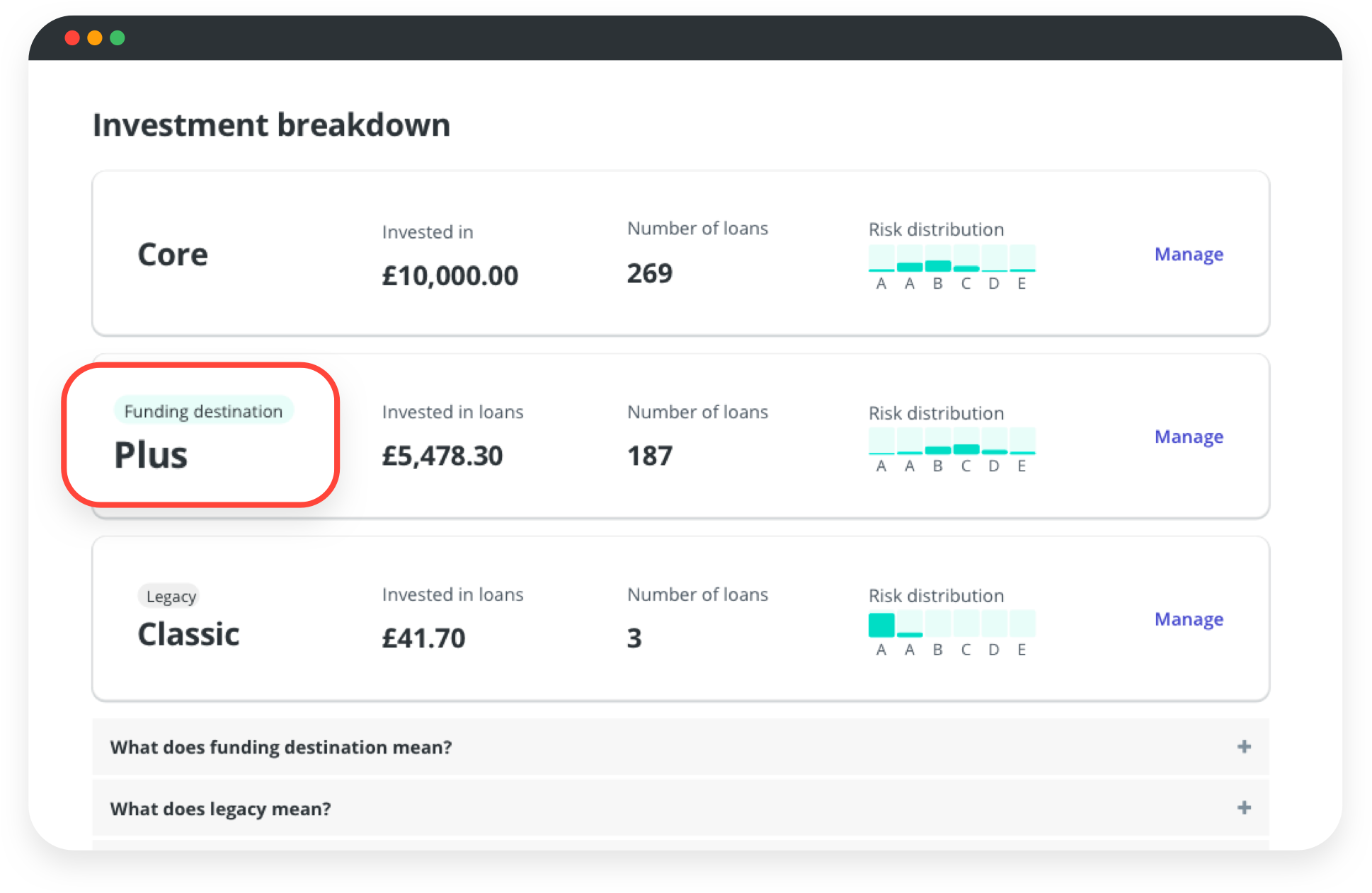 To update your funding destination:
Log into your Zopa account and open your investment
Hit the 'invest money' button, which you'll find near the top of your investment summary
After you've clicked this, you'll be able to select which investment you want as your funding destination
Press 'continue' to confirm the change
It's important to note, your reinvestment settings for loan repayments are a separate thing. You can manage these by clicking the 'manage' button in your investment breakdown section.