How do I update my reinvestment settings?
Updated 1 year ago
The P2P investment side of Zopa is closed. Through the purchase of the peer-to-peer portfolio, all investors have now received their funds back. You can find more information on the closure in the 'Changes to P2P investments' section of our FAQs.
There are a couple of ways you can do this. If you want to update the reinvestment settings on an individual investment level, just:
Login to your account

Open your investment

Navigate down to your investment breakdown, or invested in section if you're on mobile, and click the 'manage' button on the investment you want to update the settings of

Scroll down to the 'loan repayments' section
From here you can update your reinvestment settings
If you choose to stop reinvesting, all borrower repayments for this product going forward will accumulate in your holding account.
Please note, previous borrower repayments may still be in a queue waiting to be matched to loans. If you wish to stop these funds from being reinvested, you will need to do the additional step of clicking "Stop funds being matched" on the same screen. This will take all funds waiting to be matched for that product out of the queue and into your holding account.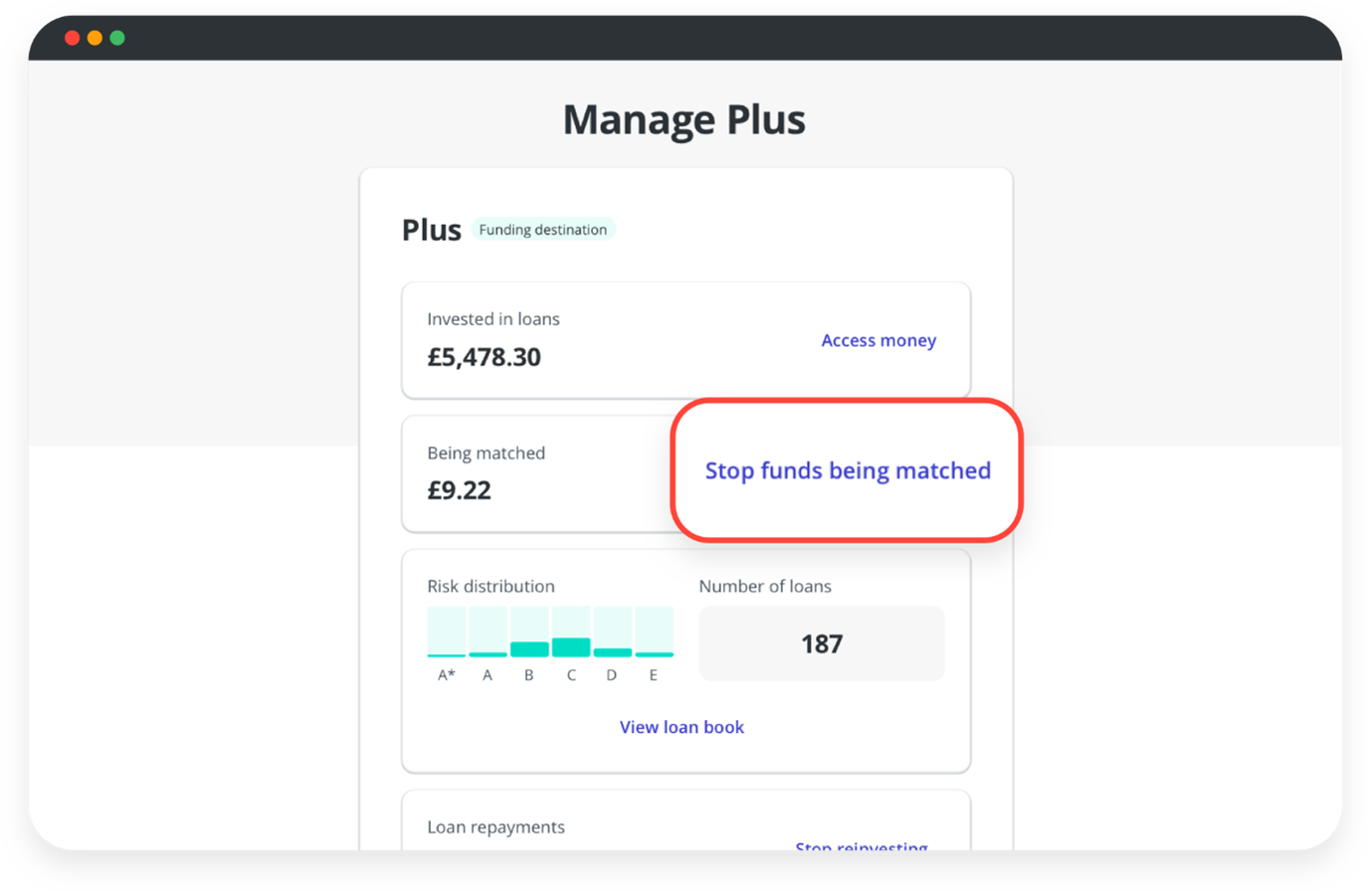 If you have multiple investments and want to turn reinvestment off for all of them in one go, there's a quick way to do that. After you've logged into your account and opened your investment:
Hit the 'access money' button
Select the 'turn off all reinvestments' option
You'll see a quick summary. Take a read through and if you're happy to turn off all reinvestments, click 'understood'
Please note, if you also want to take existing funds out of the matching queue (i.e. from previous repayments), you will need to manage this for each product as described in the steps above.