How is the average interest rate calculated?
Updated 1 year ago
The P2P investment side of Zopa is closed. Through the purchase of the peer-to-peer portfolio, all investors have now received their funds back. You can find more information on the closure in the 'Changes to P2P investments' section of our FAQs.
You'll find this in the 'Loan book' section of your investor account. It'll look like this: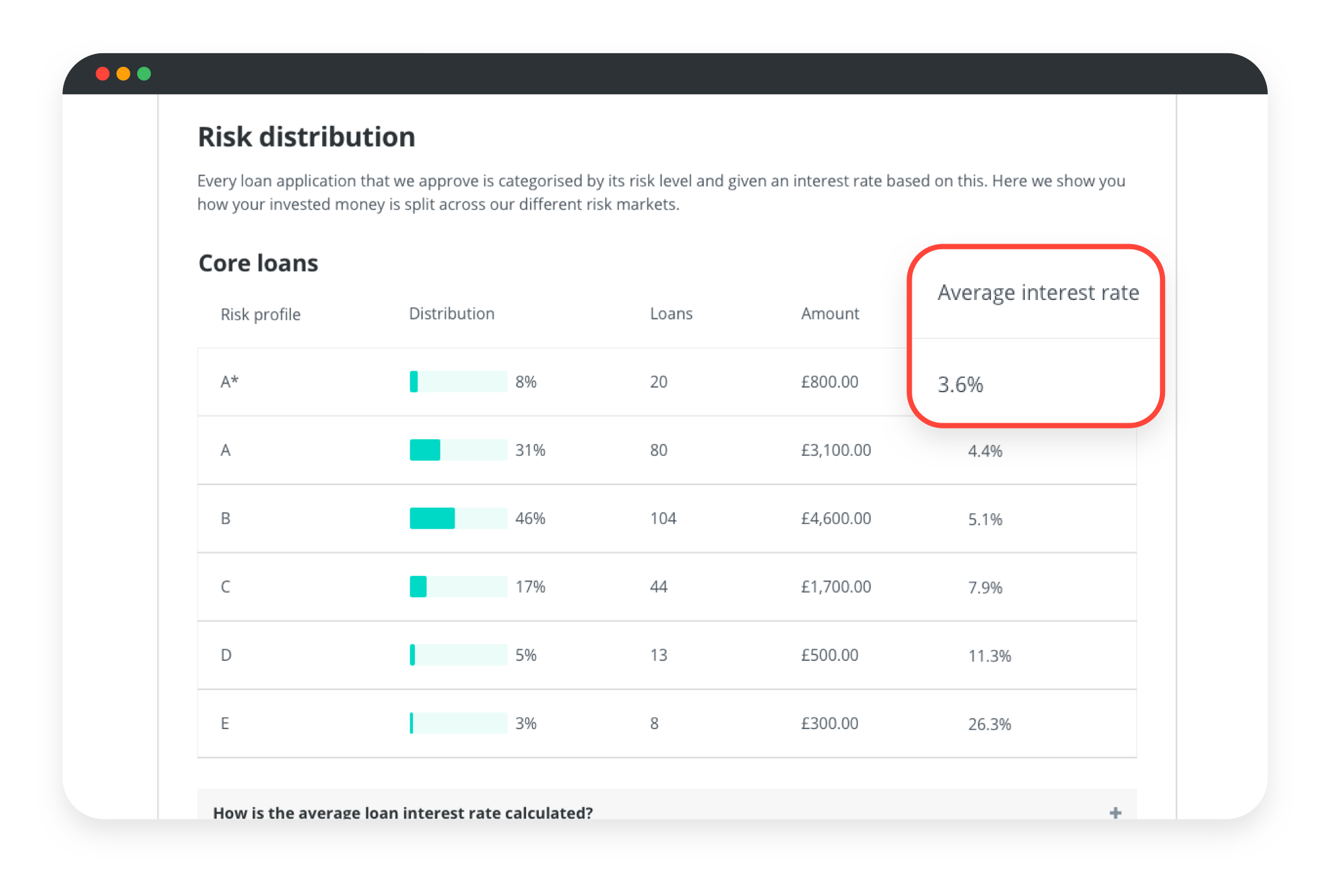 This is the weighted average borrower interest rate of all of the loans you're invested in, minus the loan servicing fee. It is 'weighted' because you'll have invested more in loans at some rates than others, so we give those rates extra importance or 'weight'. It does not take into account expected defaults. This is why your average loan interest rate will be different to your Net Annualised Return and the advertised projected return range on the website.