How are my returns calculated?
Updated 1 year ago
The P2P investment side of Zopa is closed. Through the purchase of the peer-to-peer portfolio, all investors have now received their funds back. You can find more information on the closure in the 'Changes to P2P investments' section of our FAQs.
Your Net Annualised Return (NAR) is the annual rate of return on your investment over its lifetime. It is based on actual borrower repayments you've received, minus service fees and losses due to defaults, and includes any recoveries we've made on your behalf. It is a measure of your performance so far and is not a forward-looking projection. Here's how it looks in your dashboard: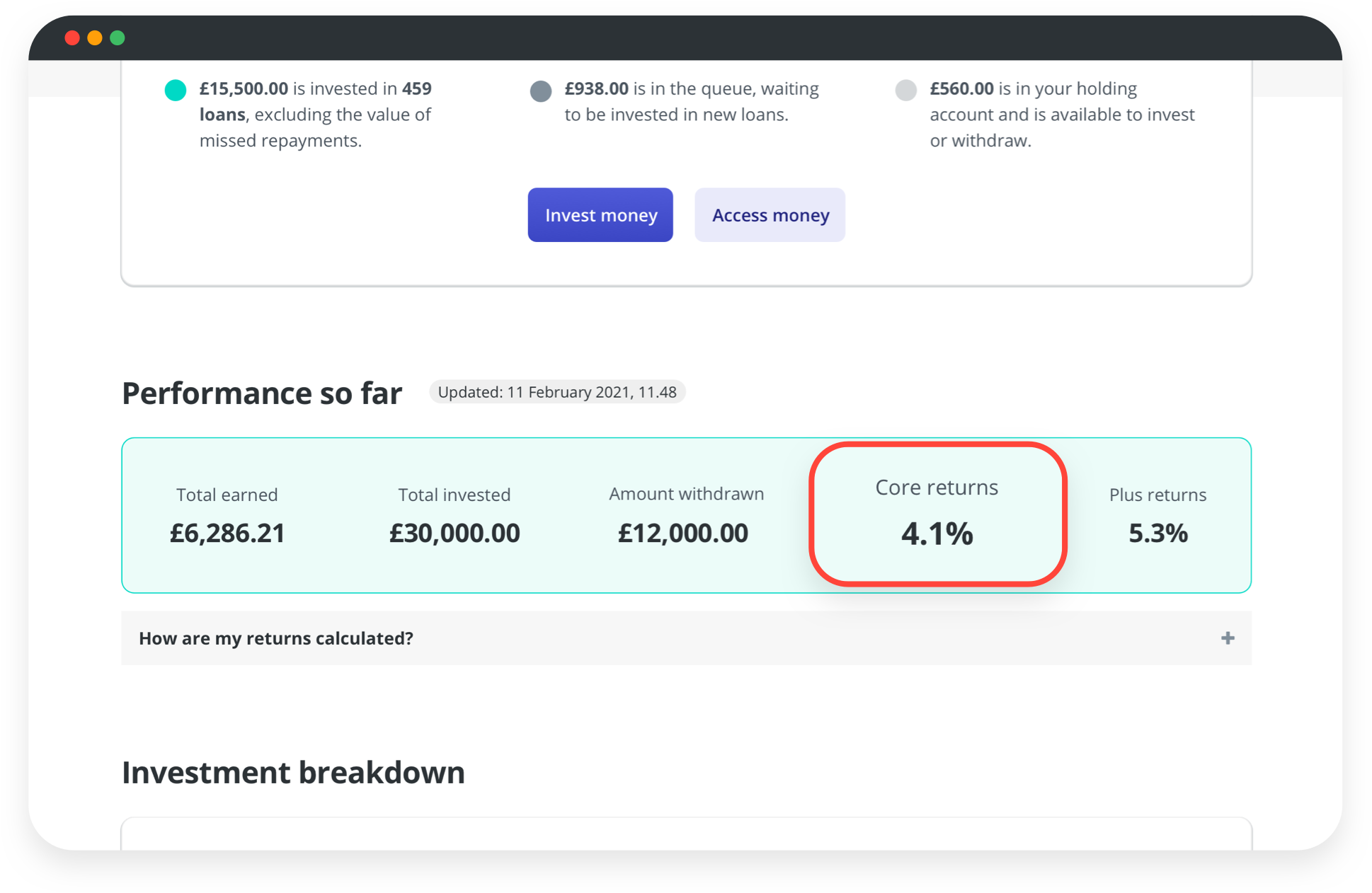 Why can't I see my NAR?
There are some account states that we don't show a NAR for. These are:
If you've been investing for under 12 months

If you've had no active loans in your portfolio since February 2021

If you've performed an asset transfer of loans into or out of your investment – due to an ISA transfer, for example – since February 2021.
For accounts in these states, NAR can give a misleading impression of how your investment has performed, which is why it's not shown.