How are my returns calculated?
Updated 4 months ago
Your Net Annualised Return (NAR) is the annual rate of return on your investment over its lifetime. It is based on actual borrower repayments you've received, minus service fees and losses due to defaults, and includes any recoveries we've made on your behalf. It is a measure of your performance so far and is not a forward-looking projection. Here's how it looks in your dashboard: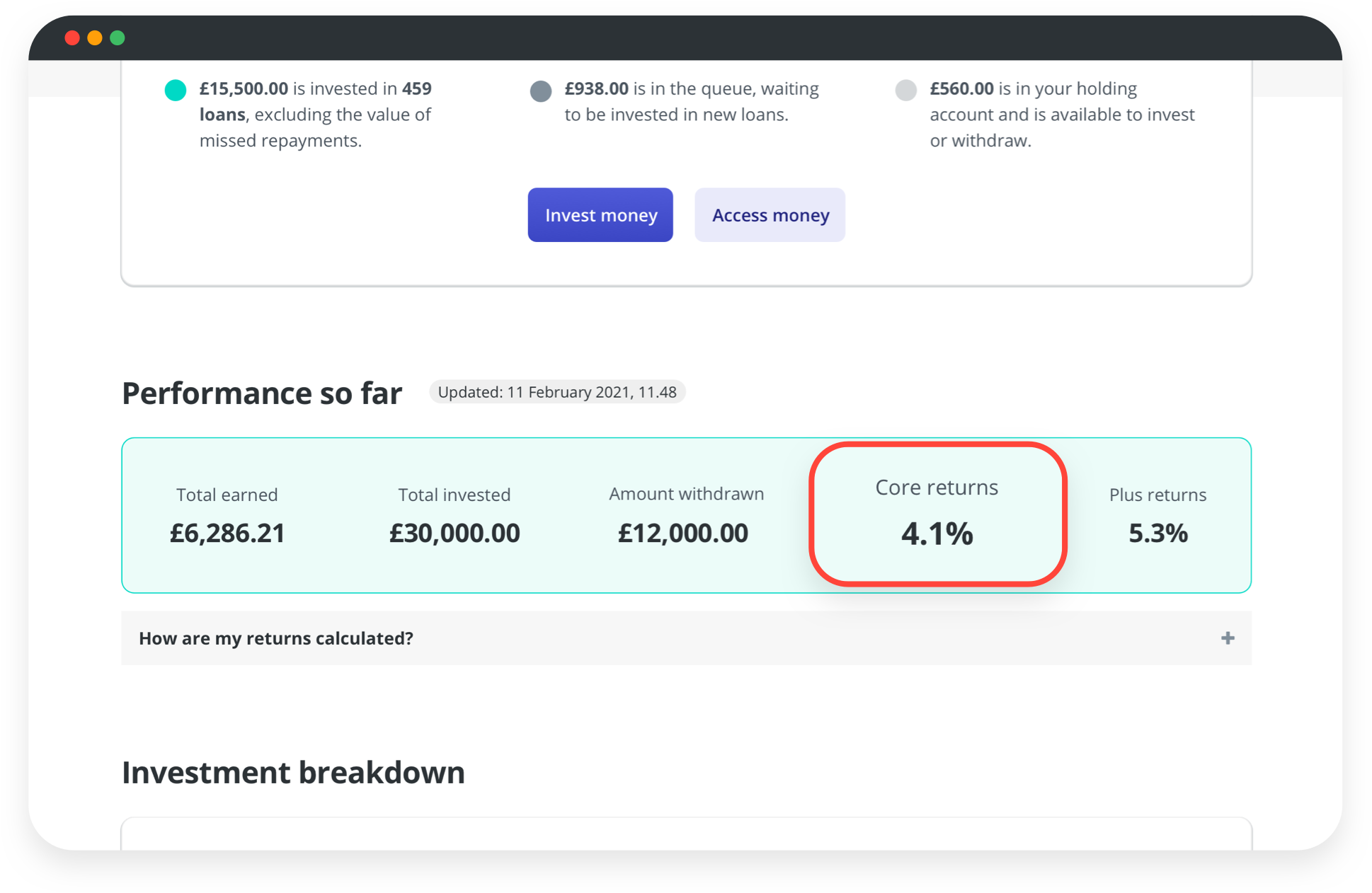 You'll see 'projected' returns if you've been investing for under a year. This will be in line with the projected return range currently advertised on our website. After you've been investing for a year, we'll calculate your NAR and display this.